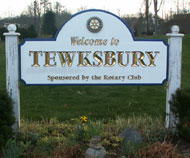 Action Auto Insurance Agency is conveniently located in Lowell, MA, with many insurance clients from Tewksbury, MA. Our office is an easy to find location, our friendly agents and our commitment to getting you the best insurance policy at a rate they can afford make us the logical choice for many people living in Tewksbury.
Action Auto Insurance Agency contact information:
703 Chelmsford Street
Lowell MA 01851
We are on call for Massachusetts residents between 9am – 5pm Monday – Friday.
Call Now and Start Saving!
978 441 2800
Hours of Operation:
Monday - Friday 9 AM - 5 PM

Auto | Home | Motorcycle | Commercial Auto | Bundle
Action Auto Insurance
MA Residents Call for a Free Insurance Quote
978-441-2800
9am-5pm Monday – Friday
or visit us at:
703 Chelmsford Street
Lowell, MA 01851