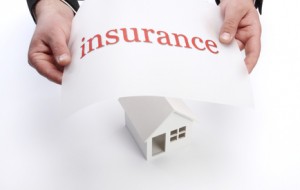 The term might be a little new and different, but the concept is not. Combining auto insurance with renter's insurance (car + apartment = carpartment) is a concept that's gaining traction.
This is especially true among young, students and new graduates of UMass Lowell and Middlesex Community College.
Bundling insurance is a process that allows you to buy multiple services from the same carrier for a deep discount on each. Why should you bundle though?
Convenience
You have enough on your plate without the worry of paying two separate bills to two different companies month after month for insurance. It's one stop service to take care of your rental insurance and your auto insurance.
Affordability
By bundling two or more insurance policies, you're making a commitment to give your business to one company. They appreciate that so in return they offer you a lower rate for your insurance on all the services. In some instances, renters' insurance is just a few dollars a month added to the cost of auto insurance. That's a significant savings most young professionals can really appreciate.
Responsible Choice
With so many things competing for those hard-earned dollars each month, it's tempting to cut costs whenever possible. The thing is, you can't afford to cut value when it comes to insurance on your apartment or your automobile. Bundling allows you better insurance coverage at more affordable rates for limited budgets.
Necessary
The thing about bundling your renters' insurance with your automobile insurance is that both types of coverage are necessary. You don't want to get caught without either one.
It's not just about living within the laws of Massachusetts. It's about being covered if you're in an accident or something happens to your apartment. Both events could be financially devastating without adequate insurance coverage and that's something young people today can't really afford.
Don't leave something as important as getting the right insurance coverage to chance. You need to consult with an independent agent who places your needs above those of an insurance company or line or products.
Action Auto Insurance has been serving the needs of Lowell, MA for over 25 years as part of the community and is a lifeline when disasters happen. Call or stop in today at the Action Auto Insurance office, located across from the RMV. Ask questions. Get answers. Then, buy with confidence that you're getting the coverage you need.
Call Now and Start Saving!
978 441 2800
Hours of Operation:
Monday - Friday 9 AM - 5 PM

Auto | Home | Motorcycle | Commercial Auto | Bundle
Action Auto Insurance
MA Residents Call for a Free Insurance Quote
978-441-2800
9am-5pm Monday – Friday
or visit us at:
703 Chelmsford Street
Lowell, MA 01851